We provide free delivery within 3 mile radius from our branches for the order over £15.00. We also have special promotion on online order.
Your order will be cooked fresh & delivered fast. We are a family run takeaway offering delivery across W9, NW6, NW8, W10
Allergies notice : There is a small possibility that nut traces can be found in our meal, we advise you to notify a member of staff if you have any food allergies.
THAI RICE PORTOBELLO ROAD (W10)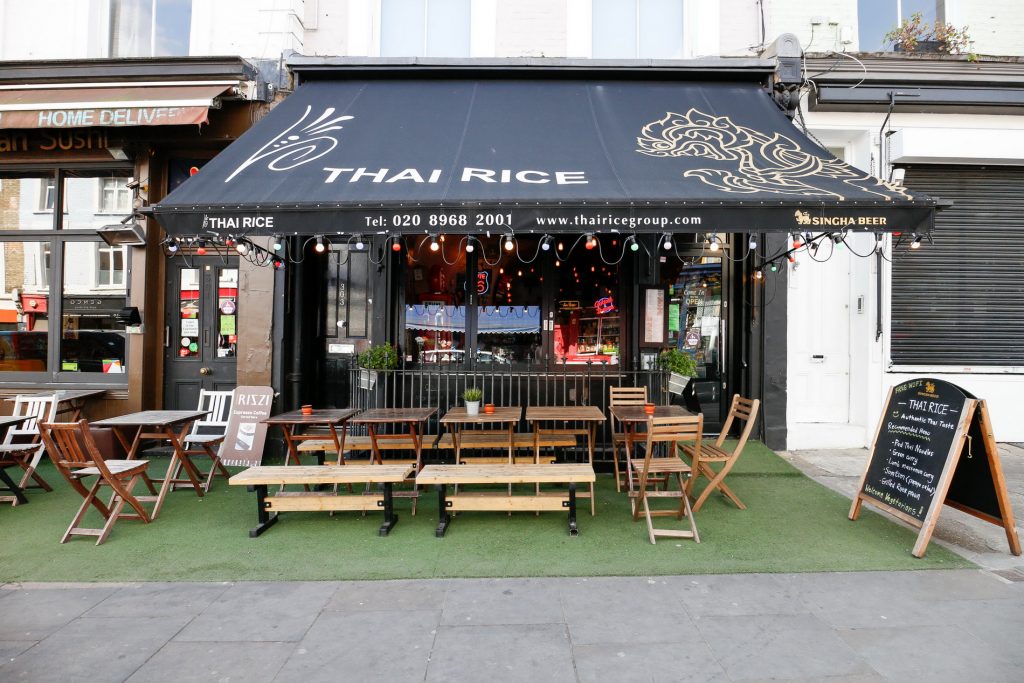 303 Portobello Road, London, W10 5TD
Tel: 0208 968 2001
Ordering Time
Sun – Thu  12:00 – 22:15
Fri – Sat  12:00 – 22:45
Bank Holidays 12:00 – 22:15

THAI RICE MAIDA VALE (W9)
239 Elgin Avenue, London, W9 1NJ
Tel: 0207 328 8883, 0207 624 5111
THAI RICE SHEPHERD'S BUSH (W14)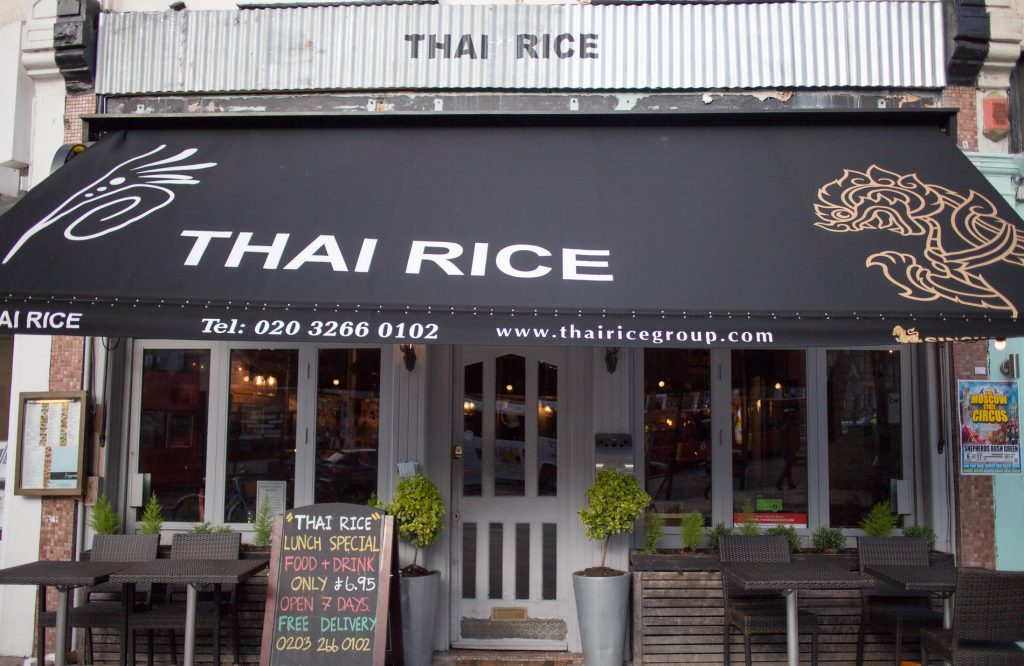 238 Blythe Road, London, W14 0HJ
Tel: 0203 266 0102
Ordering Time
Sun – Thu 12:00 – 22:15
Fri – Sat 12:00 – 22:45
Bank Holidays 12:00 – 22:15

THAI RICE HARROW ROAD (NW10)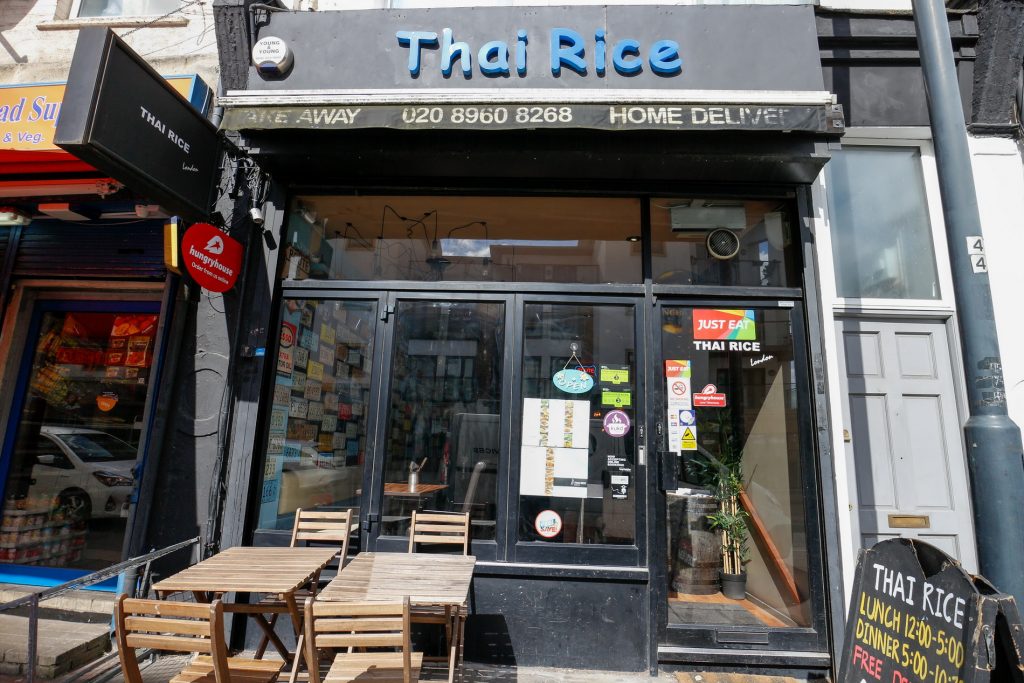 1030 Harrow Road, London, NW10 5NN
Tel: 0208 960 8268
Ordering Time
Sun – Thu 12:00 – 22:15
Fri – Sat 12:00 – 22:45
Bank Holidays 12:00 – 22:15