Due to the government shutdown, we close our restaurant dine-in service from 5/11/2020 until further notice.
But you can still enjoy our food and drink using our take away and delivery services.
Thank you for visiting and supporting us during this time. Please stay safe and we hope to serve you again soon!
Prefer to have Thai food at home?
About Thai Rice Group
Thai Rice was founded in 2002 on Portobello Road. Using traditional family recipes and fresh ingredients to produce authentic Thai cuisine, the restaurant has enjoyed a great deal of success and led to the owners opening more restaurants in London City.
Currently, we have 4 branches which are Thai Rice Maida Vale, Thai Rice Portabello Road, Thai Rice Harrow Road, and Thai Rice Shepherd's Bush. Moreover, we have 2 pubs outside London which are The Queens Head Newark and The City Arms Inn Pub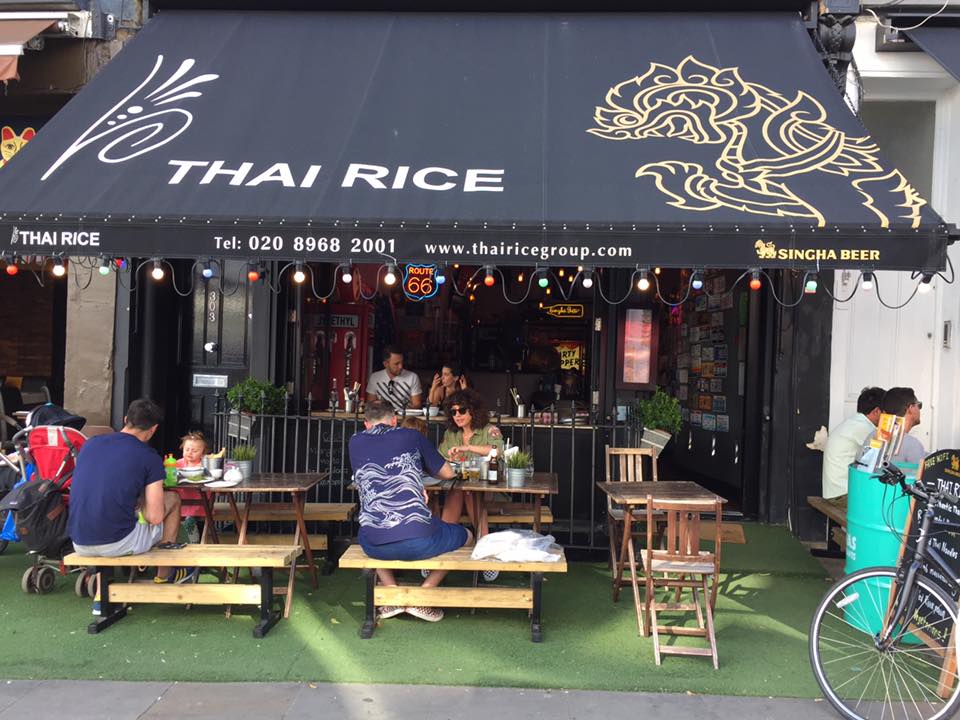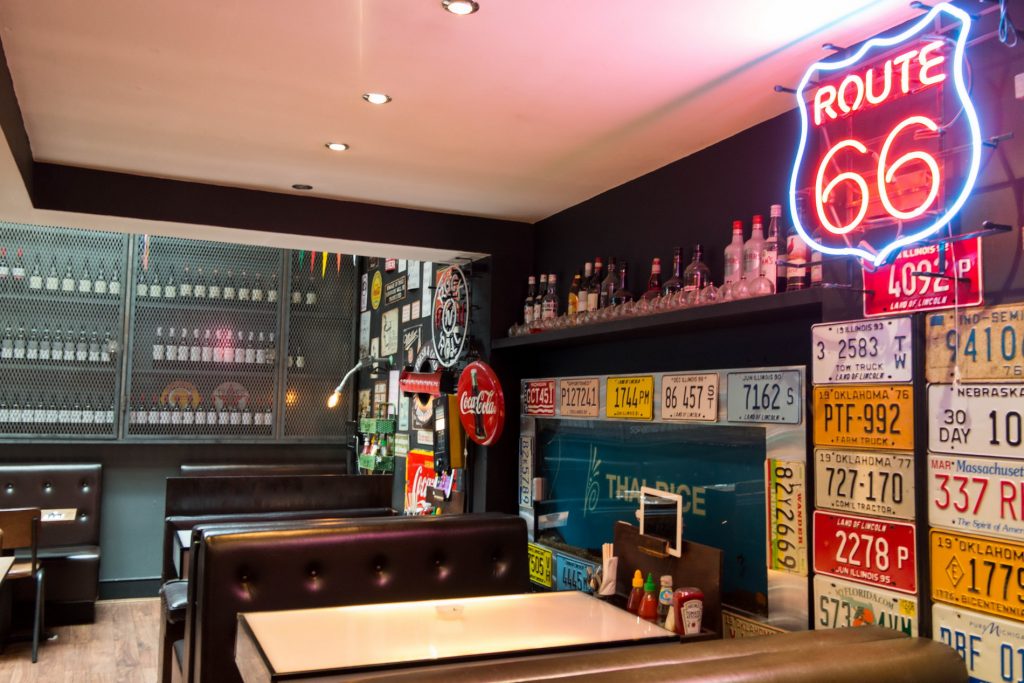 Our Restaurants
With the combination of excellent food, a welcoming ambience, contemporary décor and fast, friendly service, Thai Rice offers the perfect dining experience. We take great pride in the cooking and presentation of our food and our aim is to deliver excellent cuisine at a reasonable price.  The menu includes some delicious vegetarian options and is complemented by a high-quality wine list.
THAI RICE PORTOBELLO ROAD (W10)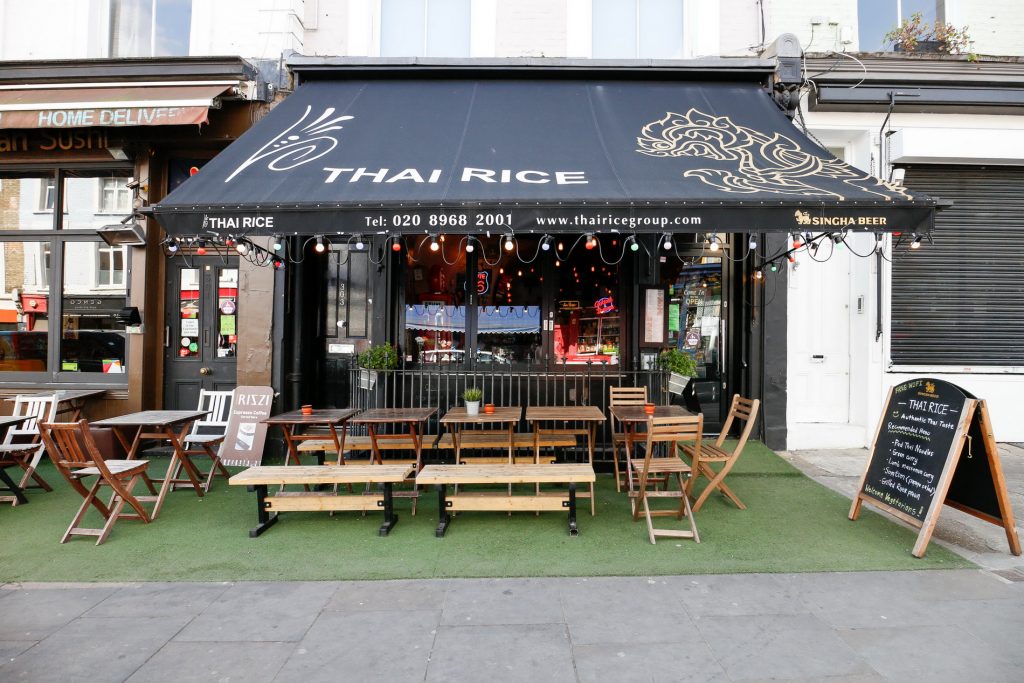 303 Portobello Road, London, W10 5TD
Tel: 0208 968 2001
Sun – Thu
12:00 – 22:30
Fri – Sat
12:00 – 22:30
Bank Holidays
12:00 – 22:30

THAI RICE MAIDA VALE (W9)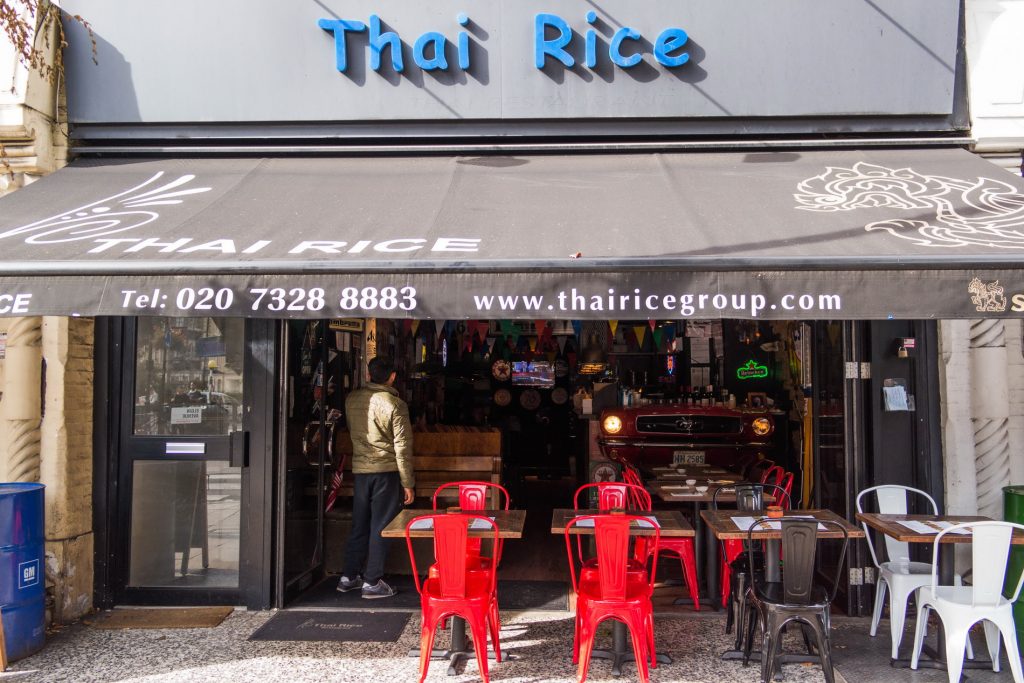 239 Elgin Avenue, London, W9 1NJ
Tel: 0207 328 8883, 0207 624 5111
Mon – Sat
12:00 – 22:30
Sun
12:00 – 22:30
Bank Holidays
12:00 – 22:30

THAI RICE SHEPHERD'S BUSH (W14)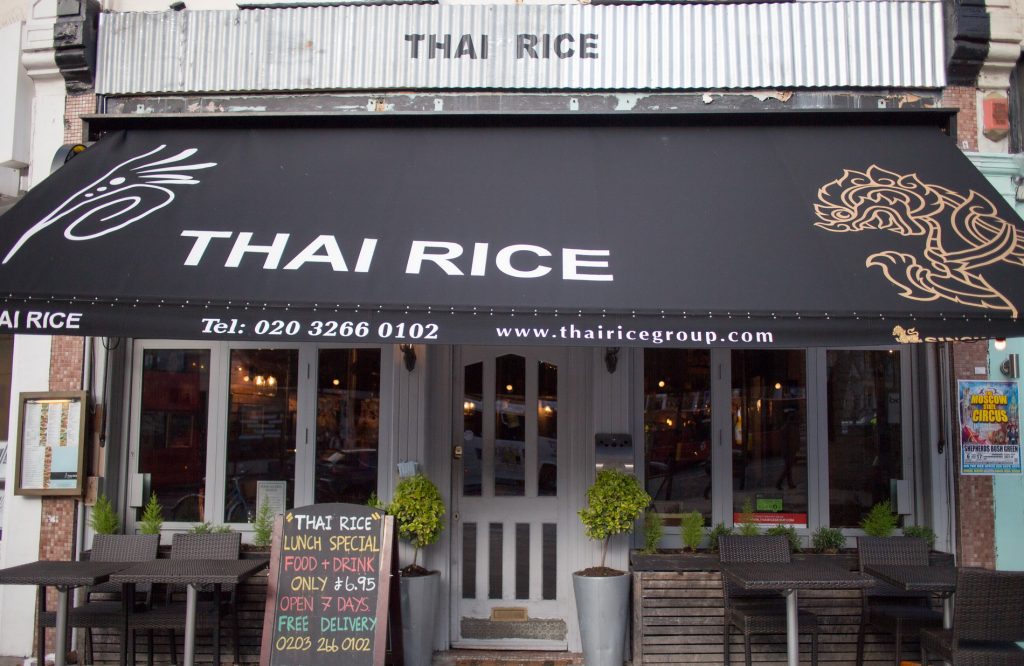 238 Blythe Road, London, W14 0HJ
Tel: 0203 266 0102
Sun – Thu
12:00 – 22:30
Fri – Sat
12:00 – 22:30
Bank Holidays
12:00 – 22:30

THAI RICE HARROW ROAD (nw10)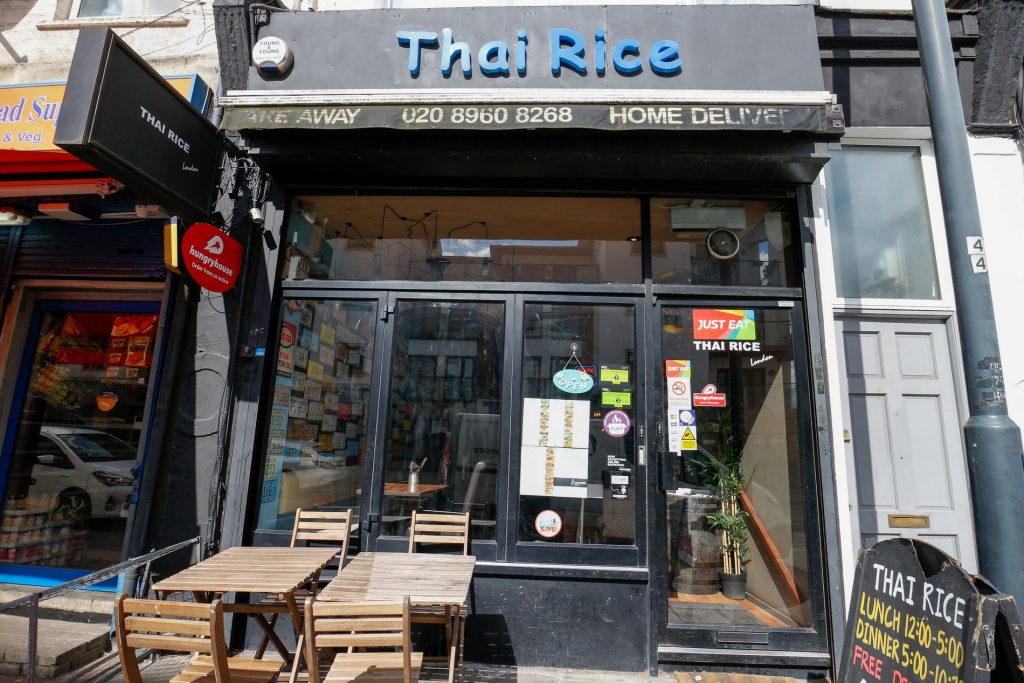 1030 Harrow Road, London, NW10 5NN
Tel: 0208 960 8268
Sun – Thu
12:00 – 22:30
Fri – Sat
12:00 – 22:30
Bank Holidays
12:00 – 22:30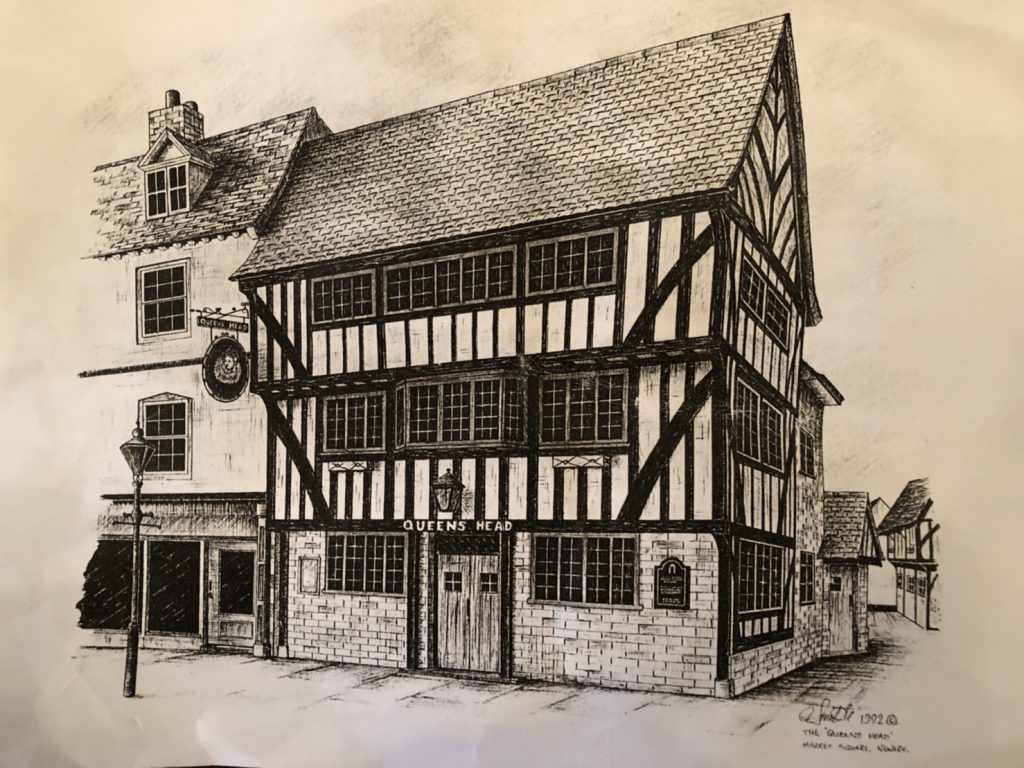 8, Town Hall Market Place, Newark
NG24 1DU
Tel: 01636 646562, 01636 676301
Sun – Thur
9:00 – 23:00
Fri – Sat
9:00 – 02:00
Bank Holidays
11:00 – 22:00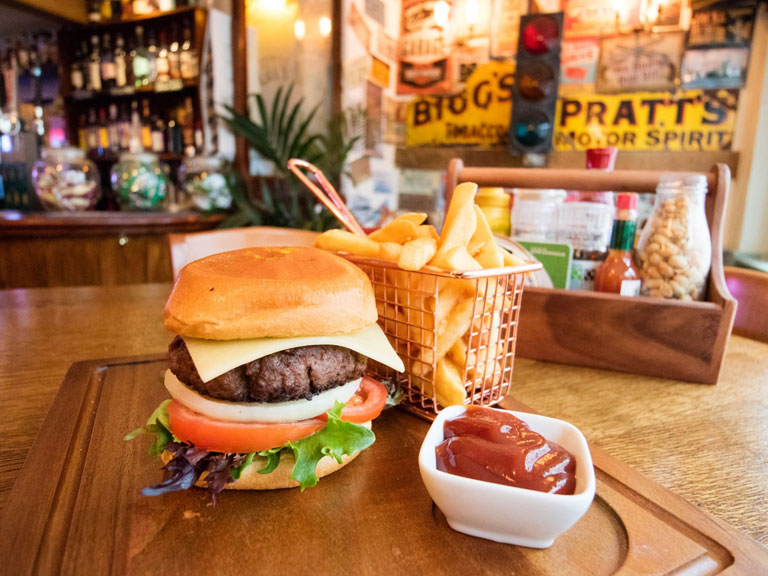 7 Butchery Ln, Canterbury
CT1 2JR
Tel: 01227 637171
Mon – Thur
10:00 – 23:00
Fri – Sat
10:00 – 23:50
Sun
11:00 – 23:00
Bank Holidays
11:00 – 23:00